A few weeks ago we told you about the first phase of the manufacture of the avarcas, the cut, in which the parts of our beloved avarcas take shape.
All these materials have to be prepared and that's where the second step of production comes in: the assembly stage.
In the expert hands of our assemblers, the cut is lowered to have the right thickness that fits perfectly with the leather lining on the front, the upper part, and with the rubber of the back strap, on which it bents.
The process continues with the union of the upper part with the lining through a fine and perfect stitching, almost always to the tone of the skin of the cut, and its molding, so that they adapt perfectly to the feet of our customers.
At the same time, we work on the insole, the leather sole that joins the rubber sole, which is customized with the Avarcas Mibo brand with the help of our latest generation laser machine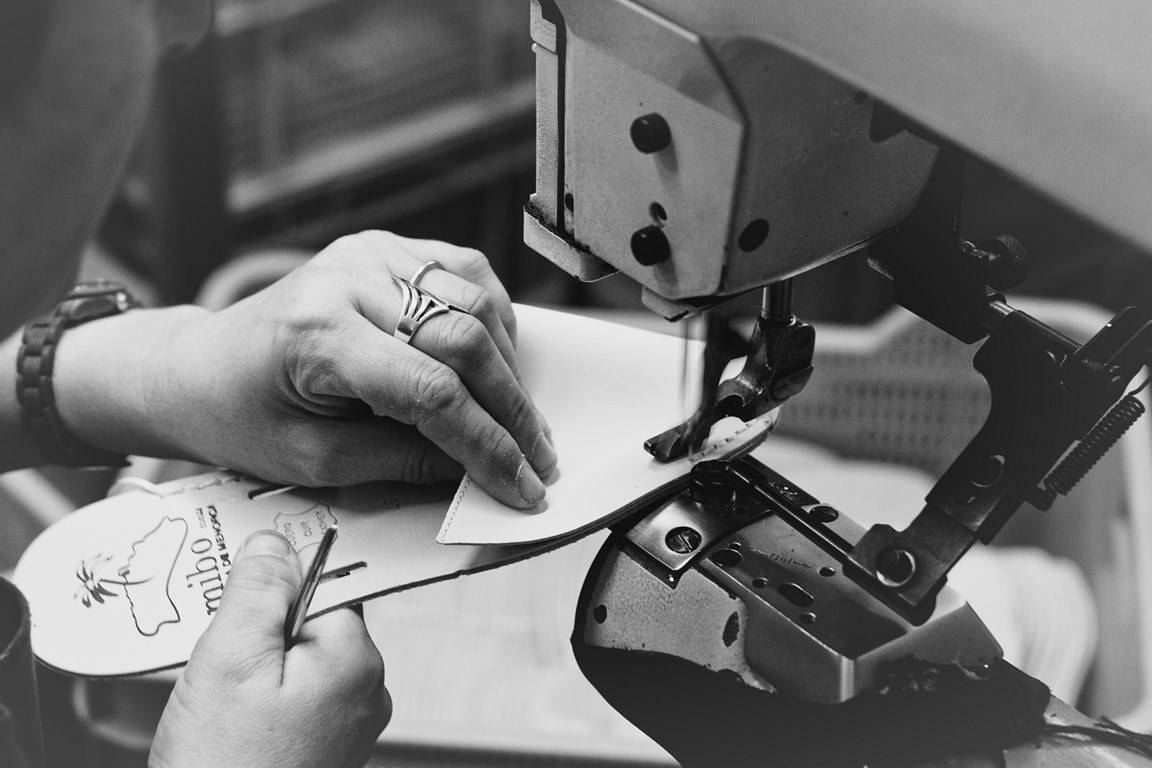 It is then that the main cut is finally sewn employing a thicker stitching in a white thread that turns changes Avarca, one of the processes that our visitors like the most and that gives Menorca their characteristic appearance.
Just like that, we have reached the middle of the process. Now all the pieces have to be "just" put together. Do you want to know how we do it? Follow us on our blog and find out!