If you are already familiar with Menorcan avarcas, surely you know that they are a very common type of footwear from Menorca. They are very comfortable sandals, look good with everything you wear and are ideal to enjoy the summer. Traditional avarcas are handcrafted with natural leather of excellent quality, which means that they are a very durable type of footwear; this is fantastic because we always like the shoe to last as long as possible, don't we?
If you fail to storte or not clean them properly, that can make your avarcas not look as good as they should; for this reason, I am going to give you some very useful tips so that you can give the best care to your Menorcan avarcas and make them last as long as possible.
For example, do not clean a suede or nubuck avarca just as you do with a leather one, no matter if it is vecchio, box, or mushroom leather. These are very different types of material and the way to take care of and clean them is specific to each one. If, for example, you use a cleaning technique or employ a wrong product on the leather, you could damage the material and, therefore, your beloved Menorcan avarcas.
It is for this reason that I have some tricks and techniques for you so you can make your Menorcan avarcas seem like brand-new for a long time.
How to clean your leather avarcas (Box, Mushroom, Nappa)
The leather Menorcan avarcas are the easiest to take care of, but you shoudn't just relax because of that and simply not to clean them. All our avarcas need care!
If you want to clean them every day, it is enough to use a damp cloth and clean the entire surface with it. I advise you to have another cloth at hand in the front of it during the process. In this way, not only will it be easier for you, but you will avoid wetting the insole, which consists of another material that could change color due to water absorption.
If you want to prevent your leather avarcas from spoiling over time, you will need a special shoe brush, a rag and a colorless bitumen cream.
First it is necessary to remove the remains of dust and dirt particles with the brush or with the damp cloth, then the colorless bitumen should be applied. When the bitumen cream is dry, it shoud be removed with the brush in order make them shine and should also be cleaned with a soft dry cloth. You will be amazed of how good they will look!
Yet another tip from me is that before storing the avarcas for the winter, apply special footwear moisturizer. With this, its useful life will be extended considerably and they will look like new.
How to clean your suede or nubuck avarcas.
You have probably stopped buying suede or nubuck avarcas because you think those are materials that need much more care, but you just can't resist to the colors and textures, can you? The same happens to me! You no longer have to worry, because here I give you the best advices to clean your avarcas and make them look as brand-new for a long time.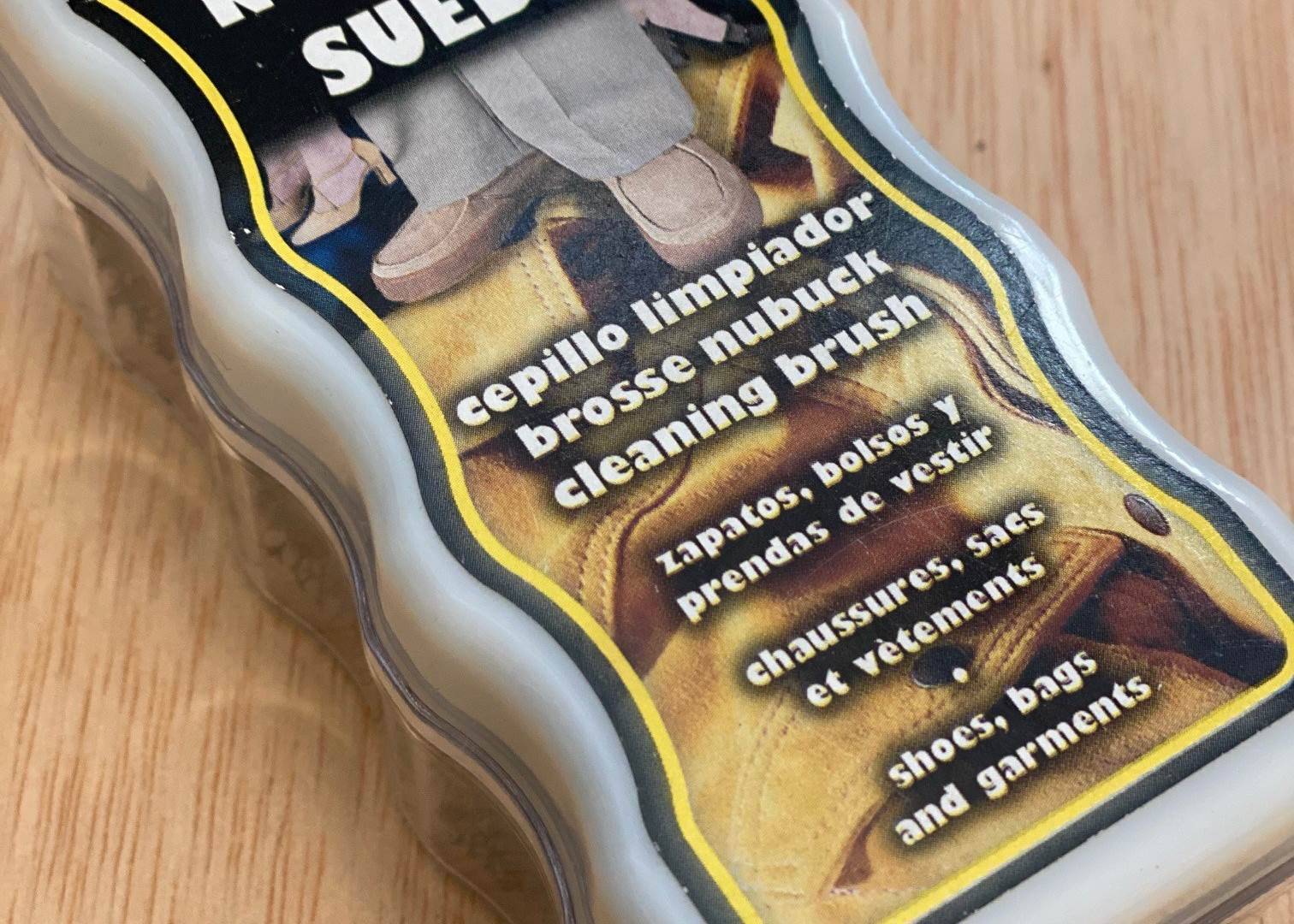 You only need a special brush or sponge for these materials if you want to clean them daily. We must brush the leather carefully at all times, doing it in the direction of the hairs in the case of suede avarcas.
If you need to remove a stain, it is better to use an eraser and apply it on that stain. Then, remove the remains with a sponge and that's it! Again, as new.
Try not to wet your avarcas of suede and nubuck, since those natural leathers will absorb the liquids and it is possible that the tone becomes darker in some areas. In case this happens, you can use baby wipes to moisten the shoe evenly to avoid staining.
How to clean your greased or aged leather avarcas (Vecchio)
Oiled or aged leathers also require special treatment when maintaining and cleaning them.
You can clean the avarcas daily with a dry and soft brush or cloth, removing dust and dirt. In addition to this, to preserve elasticity and prevent damage, I advise you to apply natural wax or special grease for this type of leather.
How to clean your avarcas of metallic leather (Metal Kid)
If you have avarcas in metallic leathers, you can maintain them with products that are specific to each color, thus avoiding scratches that appear with use.
Always perfect stitching
All classic Menorcan avarcas have a stitching that goes around them and gives them their typical look. To always preserve this, we just need a new toothbrush. We therefore use this brush very carefully to scrape the stitching, always in the direction of the thread to avoid fraying.
The Menorcan avarcas and the boats.
Travelling by boat, llaut or sailboat along the coast of Menorca can be one of the best memories you can take from this island. We advise you to make sure that your avarcas do not come in contact with diesel or gasoline, as their components could damage the sole and stain the leather of your avarcas.
Prevent them from deforming
If you want your avarcas to last for years, you must ensure that they always maintain their beautiful original form. This is why I recommend that you follow these simple instructions when you go to store them and, with this, the life of your favorite summer sandals will be greatly extended.
The most comfortable way to store the Menorcan avarcas is through a vertical shoe rack, with this, they will rest on their tip without damaging the front or rear.
Despite this, not everyone has such furniture, so I will show you another way to store them with a very simple trick: place the front of an avarca just where the back of the other is. You will see that everytime perfect stitches fit perfectly. Make sure the back straps are upright and do not acquire an irregular shape. Then, lay them sideways on the rubber and in this way you can store many pairs without damaging them in very little space!
If you want, you can also place a ball of tissue paper on the tip of your feet so that it always has a round shape. You don't need the ball to be too big or too tight, just look for a small support to continue in the original position. If you do not have tissue paper, no problem, it can also be achieved with white paper, but be careful! Never use newspaper or other paper with ink, as you could stain the inner leather lining.
Always away from light
In order to keep your avarcas as colorful as possible, you should avoid storing them in places where light is facing them directly, especially if it is sunlight. Electric light can also damage leather, although not so quickly. In the same way as with human skin, natural leather absorbs the sun's rays and can make your avarcas lose their original color.
Did you like these tips? Surely from now on your Menorcan avarcas will look like brand-new for much longer and you can clean them without fear of damage, and all in a minimum of space. You have no excuse for not expanding your collection of Menorcan avarcas. I have pairs for all occasions!
How many do you already own?